Lactation Expert Consultation
---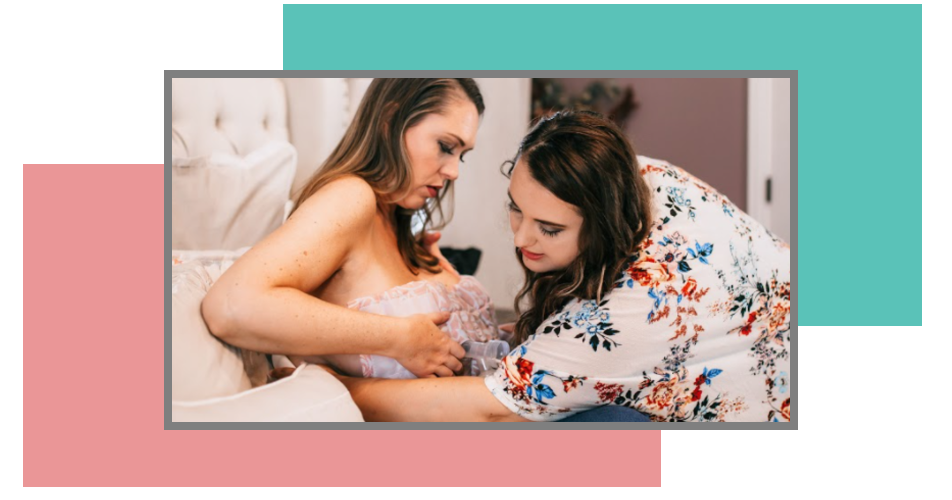 At Mama's Milk Wrap, we emphasize the importance of support and community among breastfeeding mothers through every step of their journey. We understand the frustrations when your baby won't latch or you have a blocked duct — the pain and betrayal, and the sheer joy when you connect with your child by providing them the nutrients they need to grow and live. Working with a lactation expert is not an option for many mothers, which is why we are extending our support network to connect you with lactation experts who want to see you succeed. 
With every purchase of a Nustle too comes a free 30-minute session with a lactation expert. This is an amazing opportunity intended and focused on helping you! You will have the right to connect with any one of our independent volunteers to receive your one-time free session. You deserve to feel heard, understood, and confident using our wrap and feeding your baby. Learn more about our experts below before scheduling your consultation!
 Name
Bio

Katie Clark - CBS, CLE 

Services include: 

Katie Clark is a proud mother of three little boys who happens to love all things breastfeeding. Through her own breastfeeding journey, she has discovered the joy that comes from helping other mothers meet their breastfeeding goals. She is a Certified Lactation Educator, Certified Breastfeeding Specialist, an IBCLC-in-training, and has run various online breastfeeding groups since 2015. She enjoys providing realistic and entertaining information about breastfeeding to help new parents make the best decisions for their families. She has created various online breastfeeding courses to help mothers around the globe get the breastfeeding support and education they deserve.

Angel Swon - ProDoula Certified Postpartum & Infant Care Doula

Services include: Video Calls and In-home visits near Laurel, MD

Hi there! I'm Angel Swon. I'm a Christian, wife, and crunchy mom to one feisty little girl named Genevieve, or Genny for short. I'm on a mission to help moms THRIVE after birth with a little help from coffee & Jesus! Nice to meet you. A bit about me… After I had my daughter, I struggled with postpartum depression and anxiety and was constantly on Google trying to figure out what was wrong with me or my baby. In my many hours of Googling, I came across the wonderful world of postpartum doulas! That same weekend I had discovered doulas, I hauled my butt (still sore from pushing out a baby, btw) to that training and got my certification. I've been supporting postpartum moms in-home and online ever since! I help moms care for their postpartum bodies, minds, and babies naturally by providing 1-on-1 through virtual chat & video support, teaching online classes, and supporting my local moms with in-home care. 

Darnaisha Campbell - CLC

Services include: Video Calls and In-home visits near St. Lagrange GA

I began working in childcare fresh out of high school. I soon realized I had a preference for infants and toddlers. I enjoyed working with their families too. I decided to obtain an Infant and Toddler Group Care Specialist certification. I became an employee at a childcare center that was very supportive of breastfeeding families. Soon after becoming an employee there, I became pregnant with my second child. The experience of supporting breastfeeding and handling breastmilk as an Infant teacher fueled my desire to overcome my first breastfeeding experience 5 years prior. Fast forward to 2014 and I successfully breastfed my 2nd and 3rd daughters for 1 year and 9 months! In 2015 I became a WIC Breastfeeding peer counselor and a Certified Lactation Counselor in 2017; renewed in June 2020. I am also a newly certified Birth & Labor Doula. I am passionate about educating and supporting families in learning their pregnancy, birth, and postpartum options. I know, "It takes a village to raise a Mother." I am honored to be a part of these villages.

Taylor Roath - AS, BS, MCH, LC Specialist 

Grayson County Breastfeeding Coalition

Services include: Video Calls and In-home visits near Sherman TX

Hello, my name is Taylor Roath and I am a mom of four who has breastfed each child and is currently breastfeeding my last baby now. I have a Bachelors Of Science with a major in Maternal Child Health: Human Lactation Care. I am currently in the process of taking my International Board Certified Lactation Exam to become an IBCLC. For the time being, I am the leader of the Grayson County Breastfeeding Coalition as well as sharing, educating, supporting, and protecting all breastfeeding mothers everywhere! 

Melanie VanNoy -  MS, CCC-SLP, CLC

Services include: Phone and Virtual Calling


Melanie is a speech-language pathologist of 8 years and a certified lactation counselor of 6.  She has worked in various settings including home health, outpatient, and presented in an acute care setting within the NICU.  She also serves as adjunct faculty at UT Health Science Center in San Antonio teaching pediatric feeding.  Melanie is passionate about supporting families in the development of healthy feeding relationships, both at the breast and with the bottle, and the treatment of feeding disorders. 

Victoria Roselli - BS, IBCLC 

Services include: USA Virtual Calls and In-home Visits currently available in Hawaii.

 

 

Ms. Victoria Roselli is an International Board Certified Lactation Consultant and is on the Planning Committee for the Mothers' Milk Bank of Tennessee.  Mrs. Roselli earned her B.S. in Maternal Health and Lactation and earned credentials as an International Board Certified Lamaze Instructor and a Certified Newborn Care Specialist.  For over 10 years, she provided Lamaze instruction and newborn care through her private practice, and for over 7 years has provided Lactation Consultation through the Tennessee Breastfeeding Hotline and Pacify Inc.  Mrs. Roselli also worked as a regional Blood Donor Recruiter, in Chicago, where she gained experience planning donor events and reaching out to various organizations in support of hospital blood donor programs.  She currently resides with her husband in Scottsdale, Arizona, where she also enjoys swimming, cooking, and frequent travel.