How it Works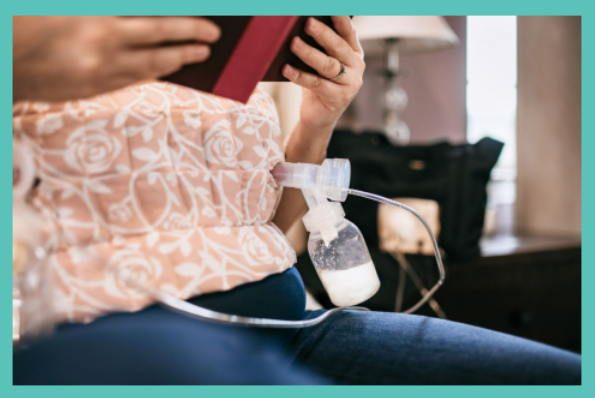 No matter what stage of your breastfeeding journey you are in, The Nustle by Mama's Milk Wrap is a hands-free breastfeeding pad and wrap, designed to support you during every stage. The Nustle is designed to offer both heating and cooling therapies. Pop your wrap in the microwave for 30 seconds to get the soothing warmth you need to stimulate milk production. Increase and even double your milk to keep your baby happy and healthy, and carry on with your daily life easier with our help. You can also leave it in the freezer for an hour to soothe your aches when ready to dry up your milk supply, use the cold wrap and built-in extenders to apply compression to slow/stop milk production.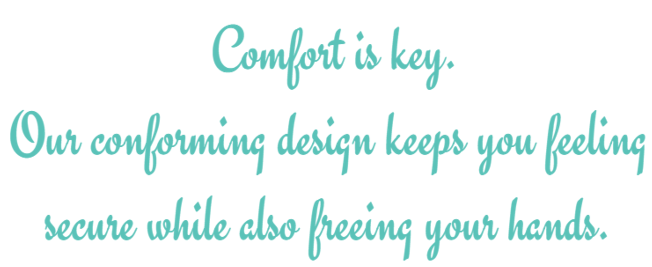 Most mommas need too much time in the shower to apply heat to stimulate milk flow to get enough for one bottle or more. When The Nustle is heated in the microwave, it creates moist heat. Some climates may not notice moist heat right away, so a trick to encourage moisture is to place a mug of water in the microwave with the wrap while it heats up. The beauty of our design is that it mimics that of the hot shower, allowing mothers to encourage their letdown without getting wet or being stuck in the shower. When Mom uses the shower to help with milk supply it results in losing what milk is released to the drain, such a disadvantage for mom and baby.  Not only does the Nustle mimic the shower; but it frees up Mom's hands, other heating cooling pads for nursing women requires to be held on or stuffed in a shirt or bra, they move, don't offer full breast coverage and often don't hold the temperature for extended time it's all around a pain. Say hello to your new pumping/nursing normal and the ability to move!
When it's time to wean your little one, waiting for your breast milk to dry up can be painful, even unbearable. The Nustle eases discomfort and worries to ensure more milk, time, and easy weaning, all while keeping your hands free. Women sustain their supply as they return to normal lifestyles, and many have even expressed seeing their supply double or more compared to times they don't use The Nustle. We have seen our product help mothers wean when they are ready and watched their dry-up time go from a year to less than a month when using cold compression therapy. The Nustle is a natural alternative to ingestible lactation products. Cold compression and heat therapy are natural means of support we can supply for mama and baby with a simple wrap.
Each wrap is designed with adjustable straps that contour to your body to offer you the utmost comfort and security, while also providing you the benefit of easy hands-free mobility! When you purchase your Nustle, you also receive a free, 30-minute lactation consultation with one of our experts. Breastfeeding is not easy, and we have you covered. Purchase your Nustle and consult with one of our lactation experts today!